My husband has been away for a few days and he will be away for a few more. During this time, as I go about my day, managing my 2 little girls, the 2 dogs, a cat and my most recent baby Memetales, a number of thoughts flow in and out of my head …thoughts about my life, my kids and mostly my husband. I go about my day with a sense of calm (so far at least 🙂 ) and manage to last until 10 p.m every single night when a strange kind of exhaustion starts to hit. And then, I try to work some, but eventually decide it is best to go to bed at a time when my head feels like a trash truck filled to the brim …
I lie down and my thoughts start to flow out – like water that flows out of a jug when tilted. Wonderfully bloggable ideas …but by the morning they have all flowed out and evaporated …and new thoughts start to form again ….
After a few days of this, I am exhausted. Tonight, I just have to unload some of my thoughts ….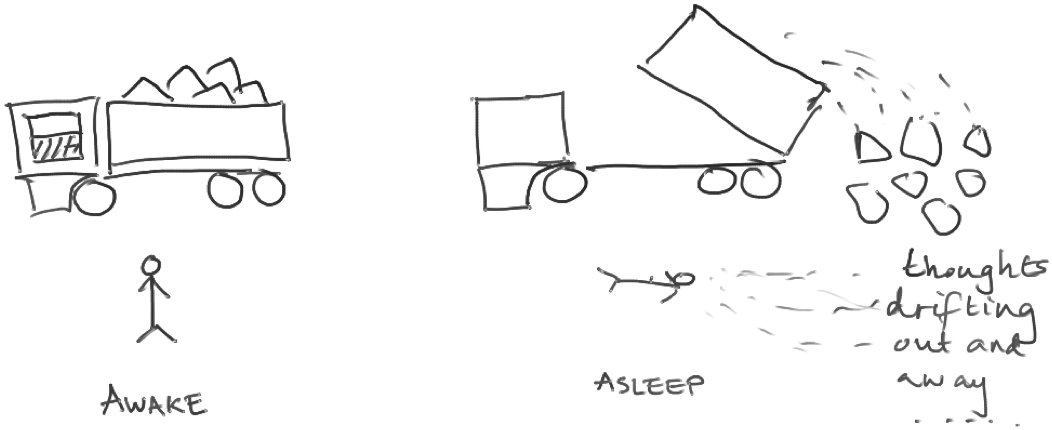 This post today is more of a journal entry than my typical blog post … I have just decided to go with the flow on this one …
And I wonder where does my strange sense of calm come from when I am all by myself with at least 5 living creatures completely dependent on me and my husband is half-way across the world???
It is really coming from me – somewhere deep inside of me ….
But how did that calm get inside of me – somewhere deep inside of me ?
I guess it comes from inside of me – like a fire that burns within, but one that is kept alive by a number of people and factors. My "fire of calm" is kept alive by the support I get from my husband, a sense of accomplishment/learning I get from pursuing something intellectual/spiritual in my life and a sense of self-worth and simple joy I get from caring for and sharing with my kids and animals. And so, like all paradoxes in life – this fire that burns bright is  a calm one, this fire that burns deep inside is fueled as much from the outside as the inside.
And the fire burns on – even with my husband half-way across the globe …
But it is not always this way. There are times when I am completely the opposite. When something someone says will fill me with a great sense of self doubt. When I am filled with hopelessness. When the world looks different and my response to every single thing will be vastly different from what it will be today, when I feel that calm fire inside of me.
All my life, struggle and introspection in my life has been about understanding who I am when and learning how to respond to and tend to myself. This seems to be paying off somewhat as I learn to bring up my own children, it seems to be paying off.
Do you have a calm fire inside of you? A fire that keeps you warm and protected? Or a rock that keeps you grounded? Who or what is that? And do you notice when the fire is disturbed?
In my next post called You and You, I will talk more about how I recognize myself in my different forms and what I do about it. And as usual, I will come up with a structure to help you recognize the different YOUs you might come across.
And do check out my latest guest post about Negotiating out at Simplemom if you want to learn about a few universal truths about negotiating.

photo credit: lrargerich