About MAYA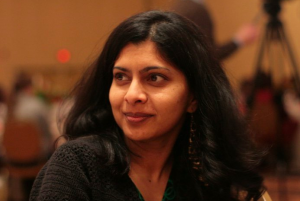 Maya is a entrepreneur, writer, business woman, techie/social media geek and mom.
Maya is the founder of Memetales – a revolutionary marketplace for children's picture books. Memetales opened doors March 2010 and has been growing steadily in community and content.
Memetales also helps writers and illustrators collaborate through an online collaboration space. Previously, Maya worked as a software developer, architect and consultant in bigger corporations for a number of years.
Maya is Director of Education at Social Media Club, Seattle,  sits on the advisory board for the Digital Arts Program at The Everett Community College. Maya is also a founding board member of MomItForward. Maya co-founded ReadingSocialMedia (@readsm) – a social media book club powered by Social Media. She is  a monthly columnist at SimpleLivingMedia .
The best way to reach Maya is on twitter (@thinkmaya).
Quick Links
Blogs-
Other -
Bio
Maya has a  Masters in Business from Fisher College of Business at The Ohio State University and a Masters Degree in Electrical Engineering. Before founding Memetales, Maya worked in the corporate world (Qwest Communications, Compuware Corporation, American Chemical Society ) as a software designer, developer, architect and consultant for over 10 years. Maya's passion for technology, background and aptitude for business and a commitment to children and education is what led to Memetales.
Speaking
She regularly speaks, moderates panels and training sessions related to publishing, technology, entrepreneurship, social media, education and women in technology.
Recently, Maya has spoken at
She is speaking at 140conf in NY and EVO in the coming months.
If you are interested in having Maya speak feel free to email her at m at thinkmaya.com
Advertising, Sponsorship and Reviews
I am insanely passionate about empowerment through education, women in technology, children and social causes at a local as well as global scale. I am also proud of how much Social Media tools have empowered women and mothers across the United States and around the world and am incredibly proud of the role women are playing in business and society today. While I do not regularly do paid reviews, I will support efforts, causes and campaigns that align with my passions. AND I will disclose all of them clearly.
Disclosures and Relationships
• I am a founding board member of MomItForward.
• I got a Walmart giftcard to host a Blowlher party (alongside Blogher) in Seattle
• I received a scholarship to Jeff Pulver's SocComm conference in Feb 2009
"The real difficulty is that people have no idea of what education truly is. We assess the value of education in the same manner as we assess the value of land or of shares in the stock-exchange market. We want to provide only such education as would enable the student to earn more. We hardly give any thought to the improvement of the character of the educated. The girls, we say, do not have to earn; so why should they be educated? As long as such ideas persist there is no hope of our ever knowing the true value of education. " – (M. K. Gandhi True Education on the NCTE site)